Our home is the beautiful and historic Village of Pinehurst, located in the Sandhills of North Carolina. Known as the home of American golf and the longleaf pine ecosystem, its temperate climate makes gardening a popular activity.
Don't be surprised if you see little bird activity at your feeders at this time of year. Seed in the natural environment is plentiful right now as  perennials, grasses and other plants produce seed before going to sleep for the winter. Berries are also available for the berry-eaters from hollies, beauty berry, etc. 
Mexican Bush Sage  (Salvia Leucantha)
This plant is an attractive perennial that blooms in the fall when other plants have started to die back. It does well in sunny locations, is attractive to bees, butterflies and hummingbirds but deer usually leave it alone. For more information, click here.
Why Does My Christmas Cactus Bloom at Thanksgiving?
That's because it's a Thanksgiving Cactus, which blooms a month before the  Christmas Cactus. To learn how to tell the difference and how to care for both, click here.
Events/Lectures/Workshops
Sun., Nov. 27, 1:00 – 4:00 – Santa in the Gardens – Santa and Mrs. Claus will return to the Hoad Children's Garden for a fun and festive outing. Storytelling, face painting, reindeer food craft, letters to Santa and refreshments. Free but registration required. Click here to register and for more information. Sandhills Community College
Mon., Nov. 28 – 9:00 – 5:00 – Live Greenery Holiday Wreaths – ARTworks Vass will help you create your own holiday wreath using a vast array of greenery and embellishments. Click here to go to the SCC website for more information on registering and payment. Information also available at the ARTworks Vass website.
Thurs., Dec. 8, 11:00-1:00 – Climate Change Mitigation for Gardeners and Homeowners – Rebecca Ward from NC State will provide details and information on the implications of climate change for plants and gardening in North Carolina. Click here for more information. Sandhills Community College.
The North Carolina Extension Service Pollinator Paradise Demonstration Garden in Pittsboro is open for touring. Virtual tours are also available. Click here for more information and Fall tour dates.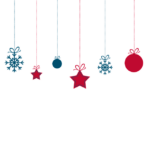 CCNC Wreath Sale – Beautiful frazier fir wreaths. Click here for details and an order form. Order deadline is Nov. 15.
Holiday Mailbox Swags – Get your mailbox decorated with a fresh holiday bowed swag, created and placed on your mailbox by Friends of Pinehurst Surgical Clinic. Click here for details.