The September meeting was held at Sandhills Community College. Members toured the Patrick Dougherty Stick Structure, guided by Marcia Woodfield, one of the volunteers who assisted Dougherty with building the structure.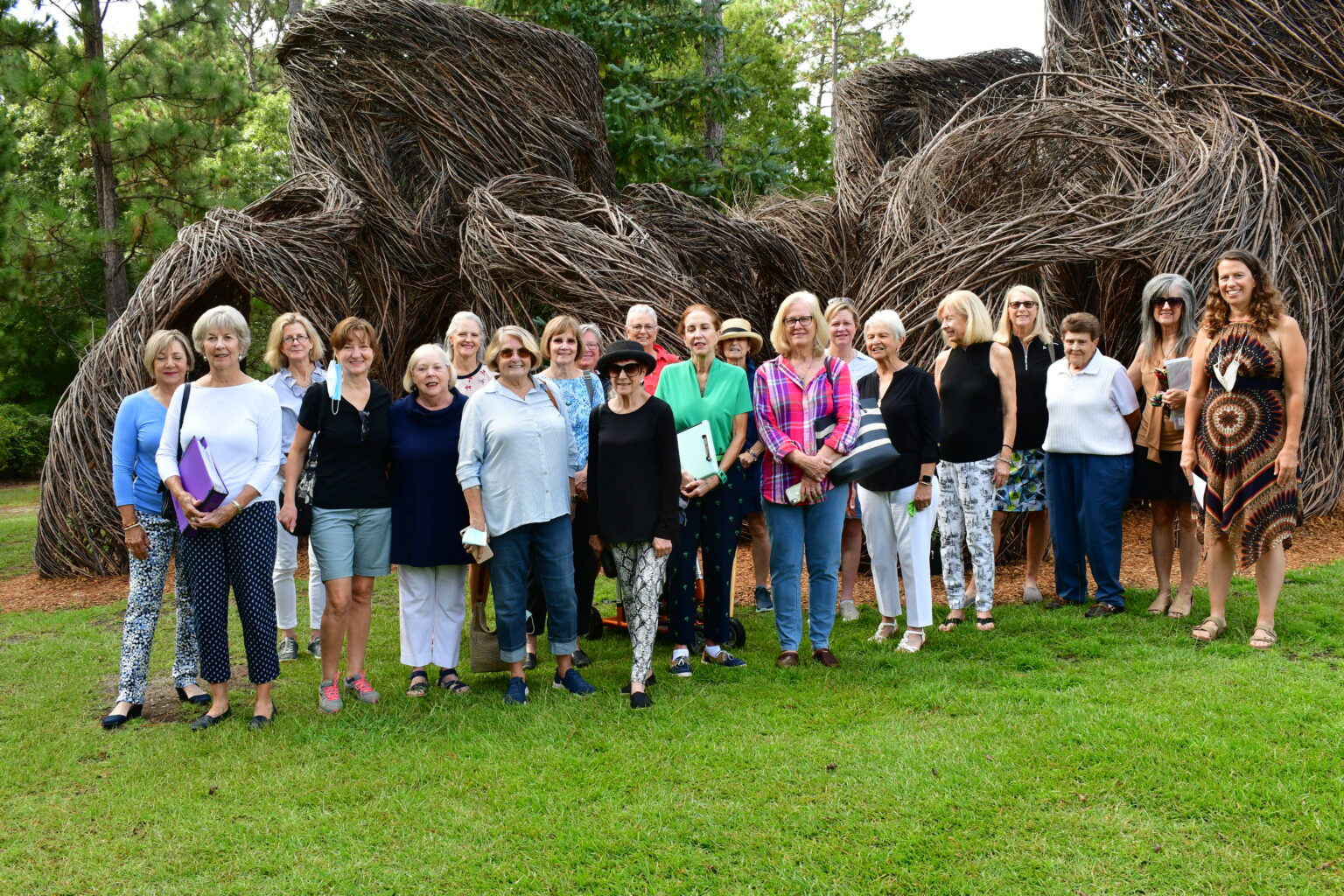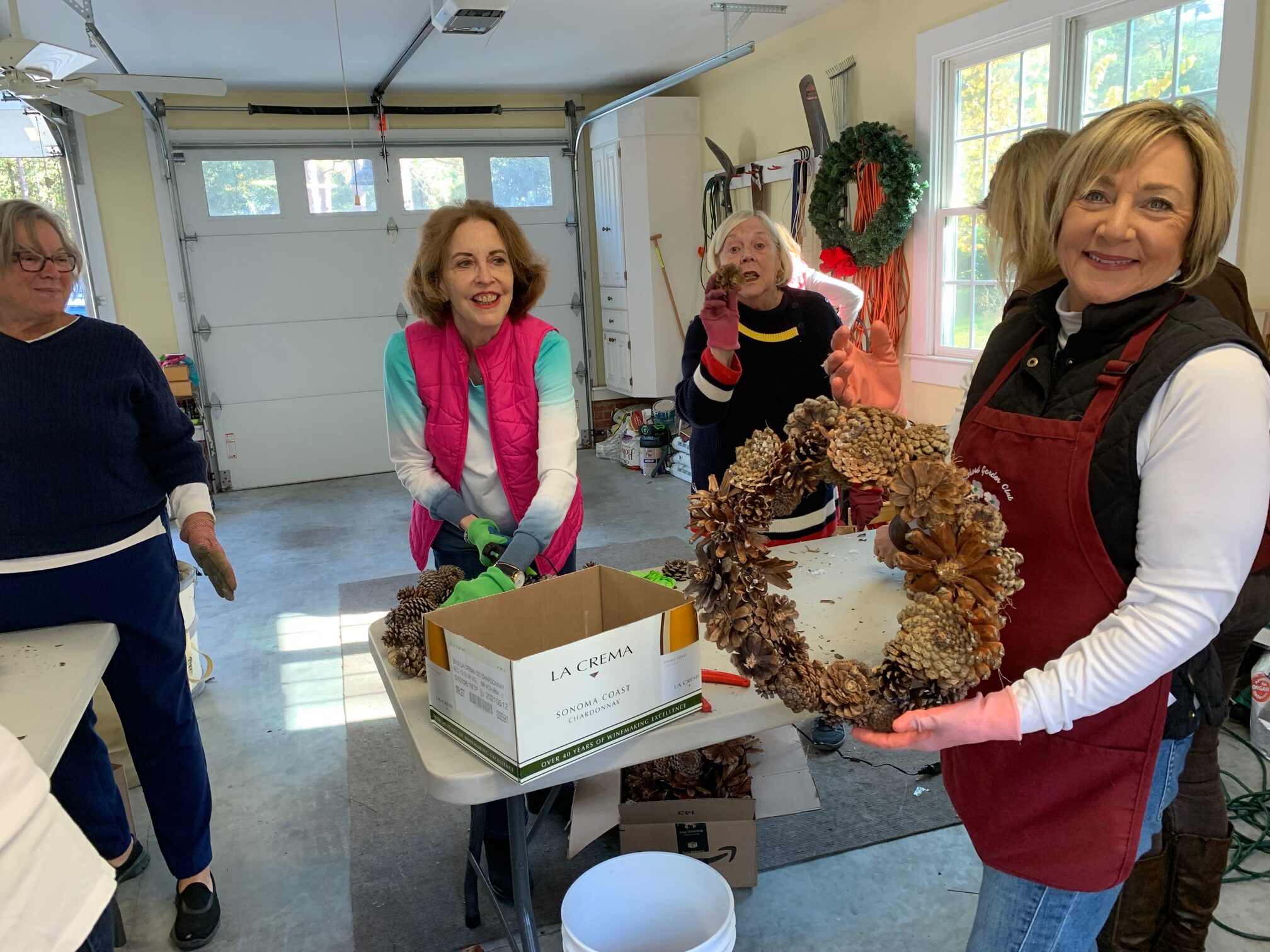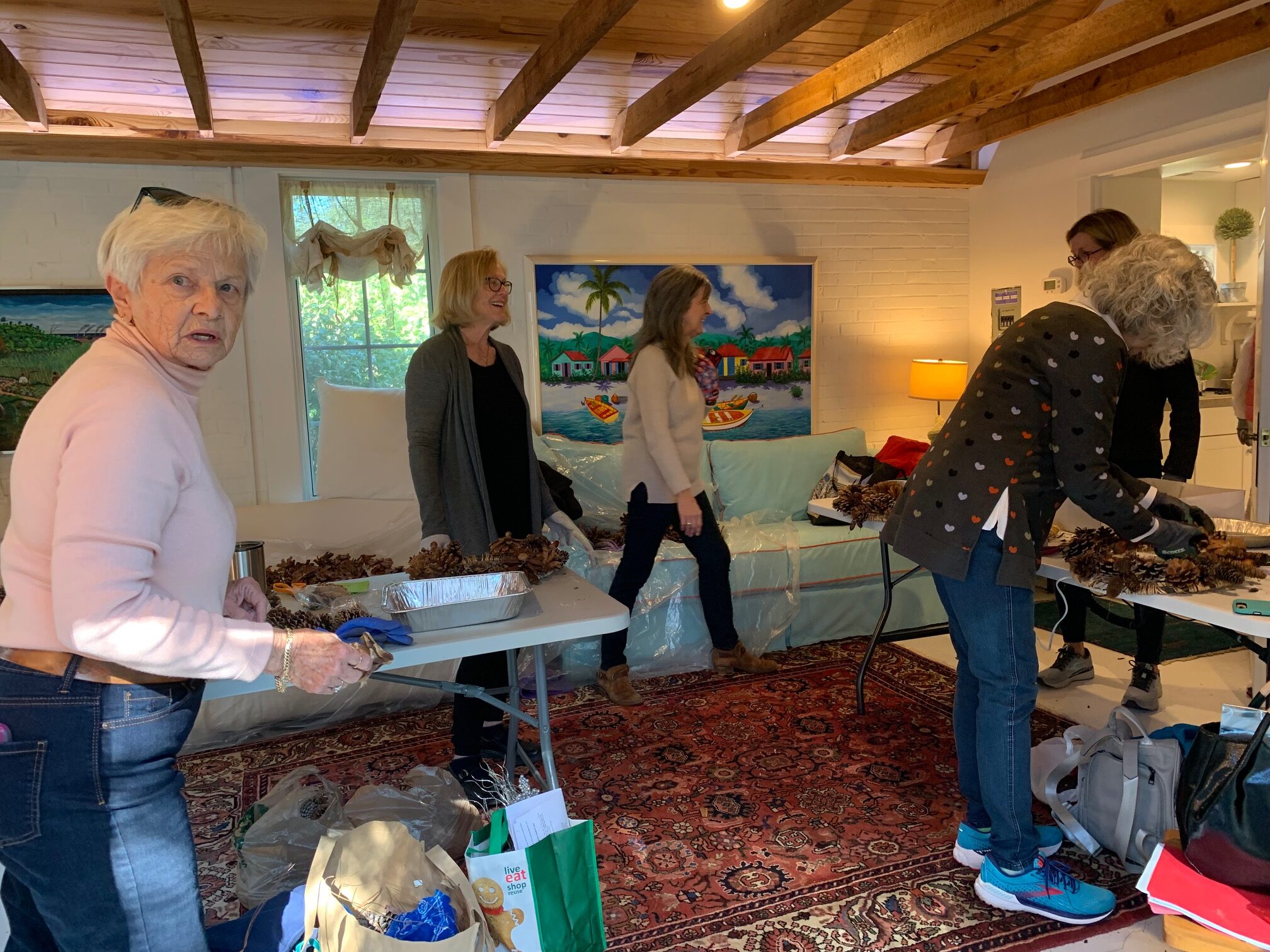 The November meeting was held at the home of Azalea Branch member JoAnn Valdes. JoAnn taught us how to create beautiful pinecone wreaths.
Dogwood's major project is design and maintenance of the garden in the traffic triangle across from the Pinehurst Women's Exchange. Several years ago the old plantings were removed and a new garden designed and planted.  Branch members add annuals to the garden at the Village spring and fall plantings.
Other projects include support for Linden Lodge during the Christmas season and providing Christmas gifts for local families as part of "Moore for Christmas."